5 Entrepreneurial Lessons From Jenice - The Lettering Artist Who Turns Passion Into Profit!
Are you a young, ambitious artist who is trying to turn your passion into a profitable business? Then, this blog post is for all of you creative souls out there who are trying to make it in this world.
I have the pleasure to interview Jenice, a lettering artist who has founded The White Paper Co while balancing her full time job. Like most entrepreneurs, her journey wasn't an easy path at the start.
Since university, Jenice was already very fond of the arts. Anything that relates to art, design and creativity, she would always get her hands on without a doubt. From clay art to logo design, her artistic pursuits consisted of a wide range of variety. However, if it wasn't for her first full time job, she couldn't help but put her passion on hold for adulthood responsibilities.
Question is, how did she bounce back, reconnect and find herself again? What's more intriguing is how she established her lettering company from scratch and went on to sell workbooks on Shopee?
If you're an artistic entrepreneur or someone just looking to take your creativity to new heights then this is definitely worth reading!
1. Your Instincts Won't Go Wrong, Just Follow Your Heart!
Like every millennial, Jenice went through a period of Quarter-life Crisis when she was working full-time as a project manager in a digital marketing agency. The work was intense and there were nights, she had to add extra hours after getting off work. Gradually, she was suffering from burnout and a loss of direction. One thing that didn't change was her love for art and design. So, she listened to her heart and took a leap of faith to quit her job and find a less demanding career that would allow her time for hobbies. Fortunately, her next job gave her the relaxation she was seeking.
"What's the point of working extra hours when I had already worked from 9 to 6 during the day? There are tons of other things I can explore and fit around my time when I'm off work."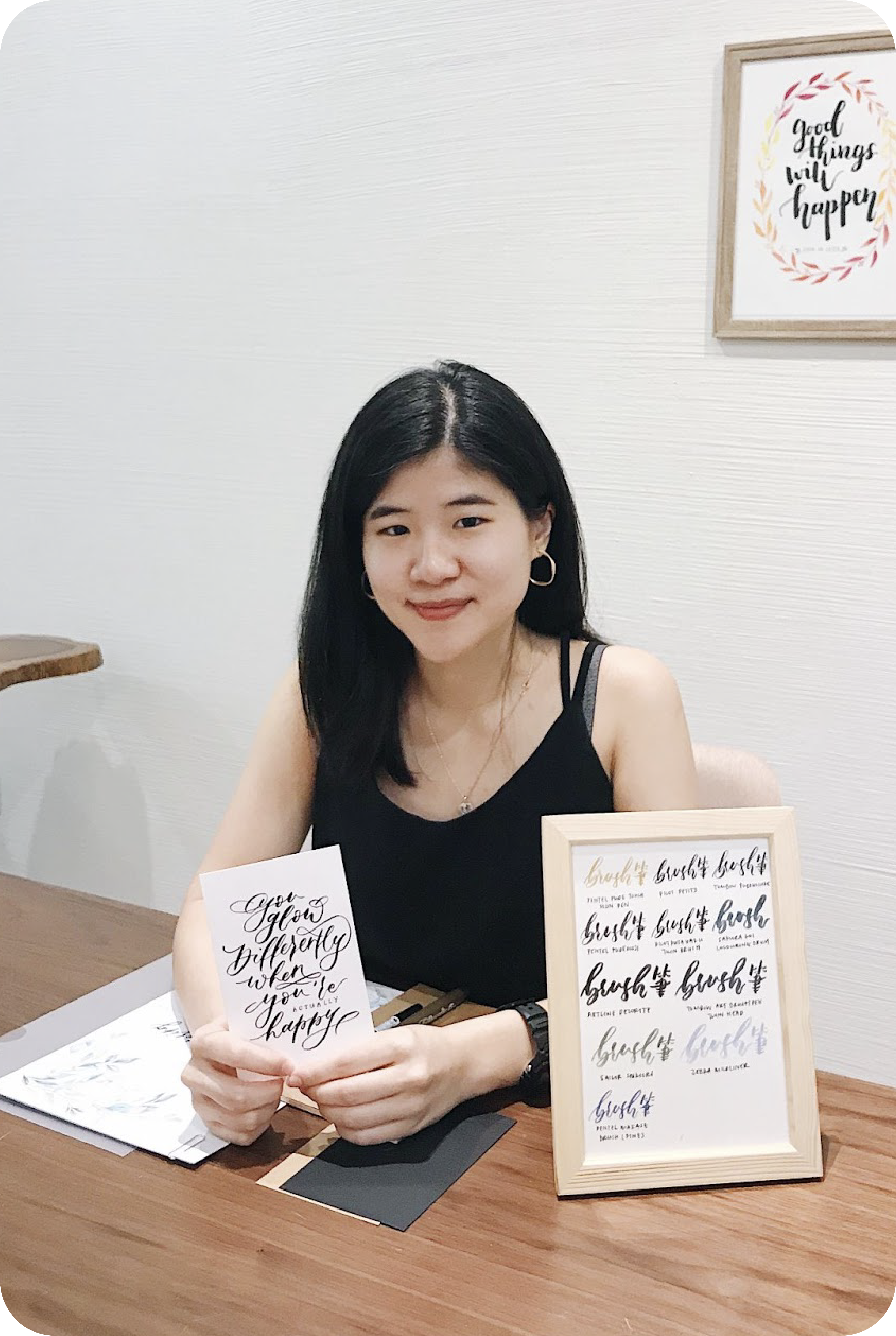 2. Everybody Has A Pen To Write Their Own Story From Nothing.
When Jenice established her own company in 2019, the reason for her naming was an interesting food for thought. White Paper, in Jenice's eyes is similar to a new born baby. All of us humans are born pure like a crystal. In other words, when we were born as a baby, we came out with nothing in our minds, patterns and behaviours, just like a White Paper. In reality, each person is given a pen with which to write their own tale on paper, and Jenice believes that everyone should have the opportunity to create something beautiful on white paper. Question is, what are the choices you've been making to craft your own story of life? A beautiful masterpiece of art or a dreadful accumulation of agonizing sorrows? #FoodForThought
3. Consistency And Perseverance Triumph It All!
Guess what? Jenice didn't have a natural talent for lettering when she initially started. She picked up the talent from the ground up by studying Instagram photos, Pinterest posts, and YouTube tutorials. She would practice every day to enhance herself and her abilities. She was summoned for a mission to pass on her wisdom to others when she was ultimately ready. Jenice then started teaching lettering classes as a way to also improve herself not only as a tutor, but also as an artist.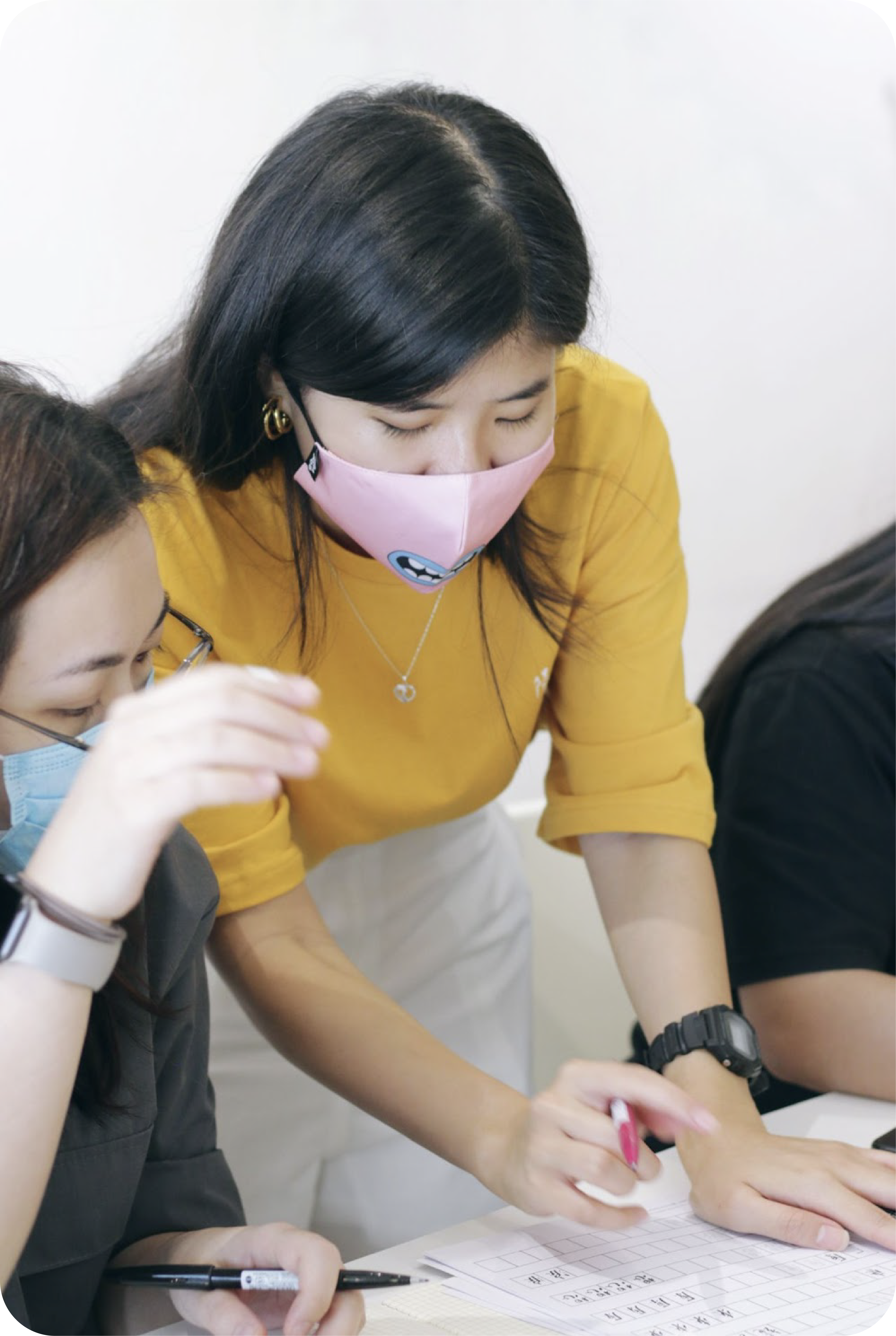 (Picture above shows Jenice conducting lettering classes with her students before MCO 2.0 kicks in)
However, depending on only one service was insufficient to keep her company afloat. As a result, Jenice began marketing herself on Instagram in order to enhance her brand's visibility. She used her previous job's digital marketing knowledge to run Instagram advertising and create a website. She gradually earned popularity for her work and was approached by local businesses such as CzipLee and PingMin Market for partnerships.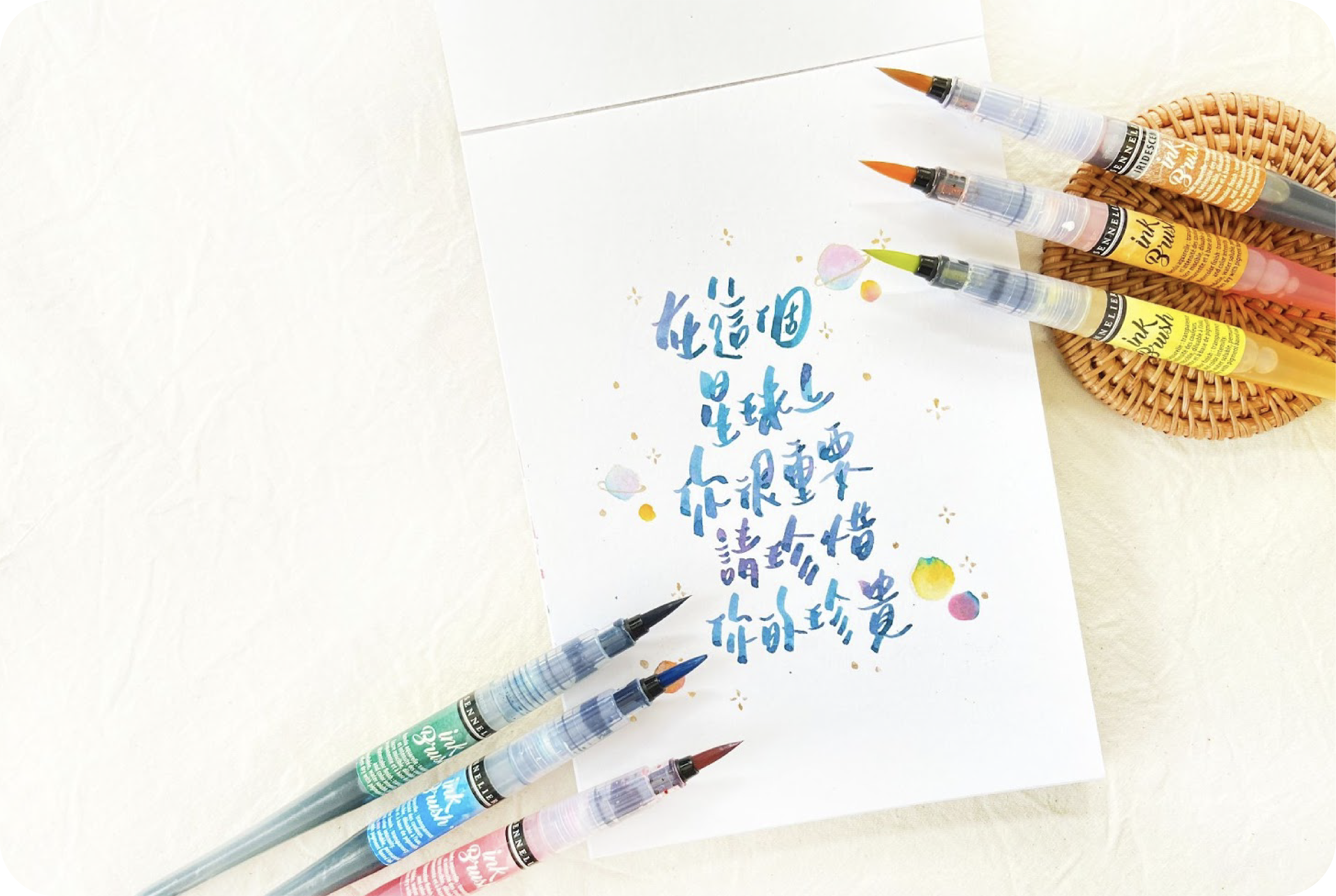 (Picture above is a sample work from Jenice using watercolour pens from CzipLee.)
Months of practise have led her to launch a new venture in creating and selling lettering workbooks. Releasing this new product was one of her ideas to pivot her business during the Covid-19 pandemic. Students can choose between Chinese and English language versions, with levels ranging from beginning to intermediate. You may also find it on Shopee, in addition to her website.



4. Don't Be Afraid To Try New Things
Besides all the stuff she is offering now, she is not afraid to try out new things to put herself out in the world. One of the things is joining Stive Asia, a platform that provides local artists and designers a chance to earn passive income via stock photos, templates and get scouted by brands. In other words, it's a Malaysian version of Behance and Shutterstock.
"I believe Stive Asia is a very good platform for local artists because the market is overcrowded with talents who are lacking opportunities to showcase their talents."
Setting a fixed pricing and quotation with clients in Malaysia is one of the issues that artists and designers confront. Clients frequently bargain for lower prices and ask for discounts on their services, which can be extremely unfair to the market rate. Such circumstances irritate artists who are attempting to make a life.
However, at Stive Asia, Jenice recognises that when individuals download an artist's work, they receive a set amount of profit. In this case, they'll know what they're looking for and won't have to go through a long negotiation process simply to get a high-paying project. Furthermore, 100% of your gains on Stive Asia are returned to you. There is no need for a commission.



5. Comparison Is The Thief Of Confidence - Don't Compare! Don't Doubt!
In school, we are wired to compete with each other. However, oftentimes, we can get so caught up in the whole rat race and constantly feel unfulfilled about ourselves. In the art and design industry, it's easy to compare ourselves to others when you can easily spot your competitors on Instagram, Pinterest, Youtube, Behance and more. For Jenice, it's vital for her to stay in the right mindset and keep believing in her art. Instead of comparing, she would take inspiration from others to fine tune her skill. Jenice describes her lettering style as flowy, unstructured and modern. Unlike the rest who are following the rules, she takes the unconventional path to be herself and be different. Besides, she can even write 2 languages.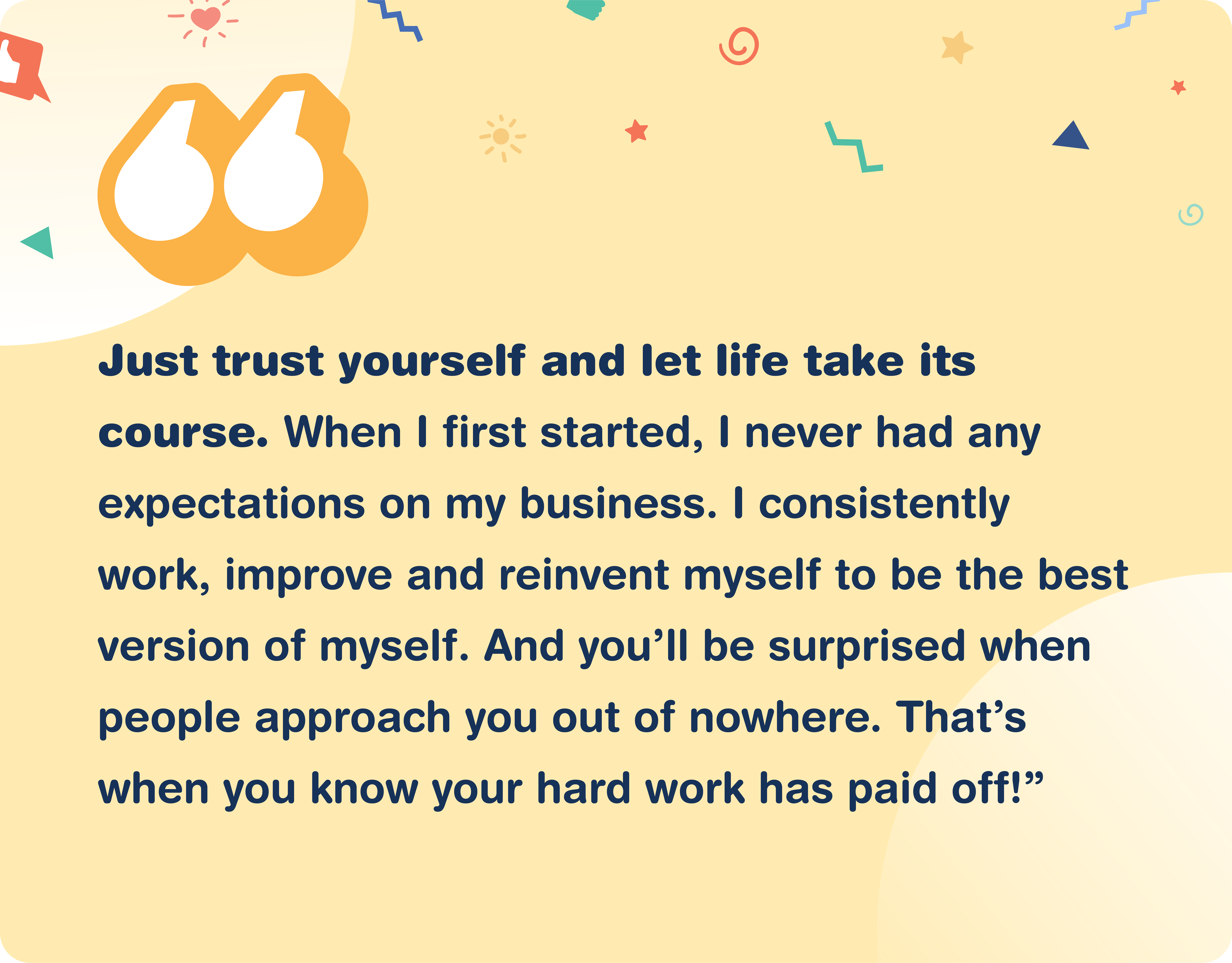 Summary
Jenice is proof that you don't have to be an expert in the beginning to find success. You just need a little creativity, some elbow grease and persistence. If you're looking for ways to start your own side hustle business or hobby into something profitable and fulfilling, follow her on social media, enrol in her classes or get one of her workbooks--she'll inspire you with what's possible!
✦ Stive Asia: thewhitepaper.co
✦ Instagram: @thewhitepaper.co
✦ Facebook: @thewhitepapercomy
✦ Website: https://www.thewhitepaperco.com/
✦ Shopee https://shopee.com.my/jenicet
✦ Youtube: thewhitepaperco by Jenice