Meet Eureka, A Start Illustrator And Business Owner In The Making From The New Generation!
Ever heard about the story "Eureka!"? It tells the tale of a notable scientist named Archimedes who has gone to the streets naked and shouted "Eureka!" when he finally discovered the answer to buoyancy. In the artist circle, such a moment is not a strange feeling whenever a creative idea strikes. Just like this lady who we have the pleasure of interviewing for our first November guest feature.
Nur Ashikin Hussin, also known as Eureka, is a young and rising illustrator with more than 40K followers on Instagram. Whenever she has a burst of creativity, she knows she has hit that Eureka moment. Despite Covid's impact, Eureka has not slowed down her efforts to chase her dream, where she hopes to become a renowned content creator, illustrator and artist in the online space.
But, what got her to realise the Eureka moment of pursuing her artistic career today?
Continue to read on to find out.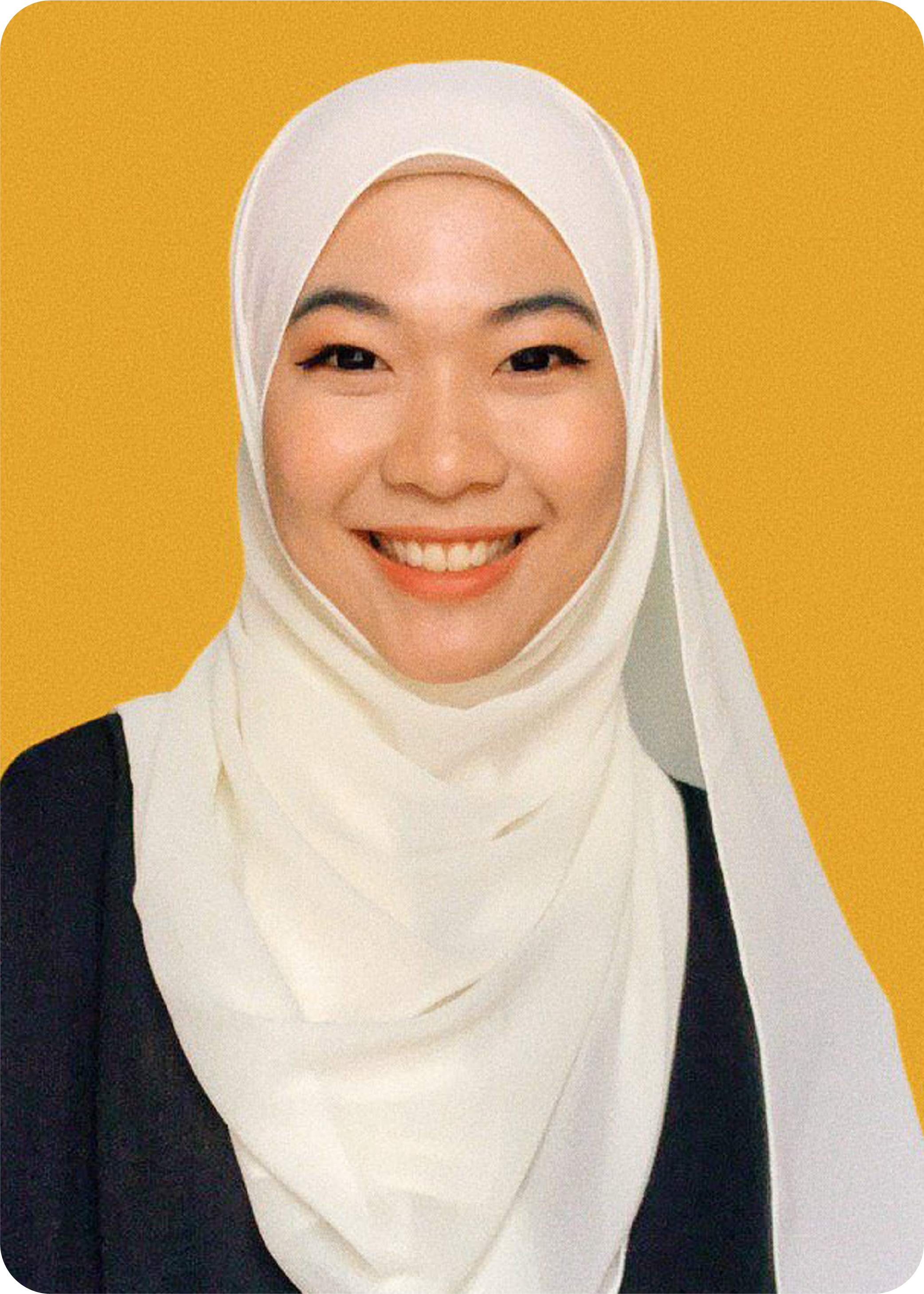 Q1: Calling or coincidence? Why did you choose to become an illustrator?
Hmm.I would say it is a calling. Since I was 7 years old, I've been heavily involved in creative processes. My mom was an art teacher and my dad enjoyed painting as a form of passion. I've always loved drawing and had a love for art. Hence, I decided to pursue my studies in Architecture. During my study years, I continued drawing as my hobby and I took the risk to share my art online. I wasn't looking for commercial opportunities back then. It was just a mere act of filling up my free time. After graduating with a Masters in Architecture in UiTM, I chose to become an illustrator instead as I know my path was destined for this.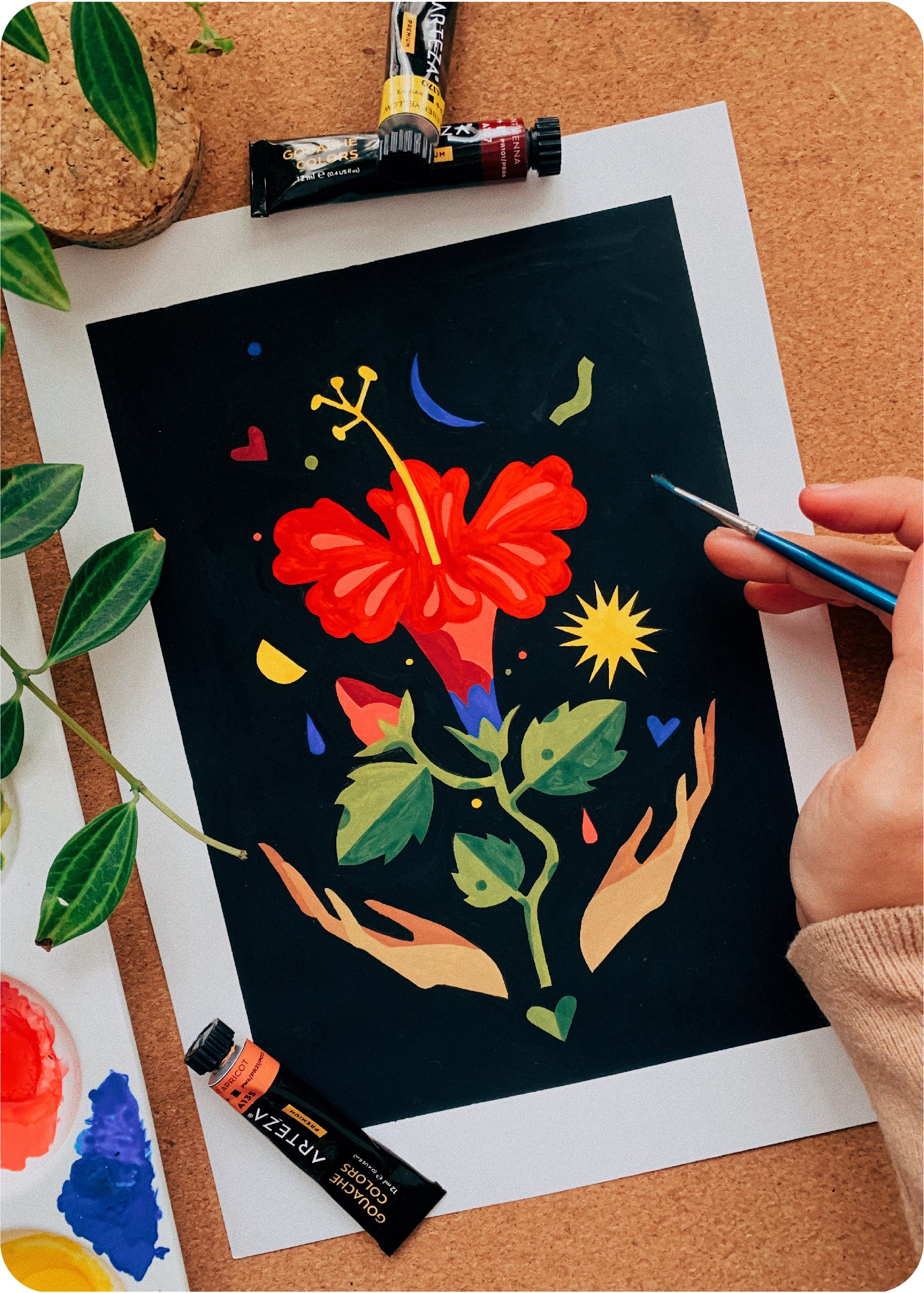 Q2: So, how did you start out your Eureka art studio?
I founded and ran my small business online whilst studying and I've always loved sharing my art online. I also started taking small commissions and design works for clients who have founded me on social media. My first show and sell event was in 2015 at the ArtMarketMalaysia event where I started curating booths and making my art available for the masses. I designed and produced my own art merchandise and wearable art like tote bags , stickers , art prints and stationeries. The same year, I decided to open an online shop on Etsy where I started selling my art and merchandise internationally. Gradually, all these small little steps led me to opening up my art studio.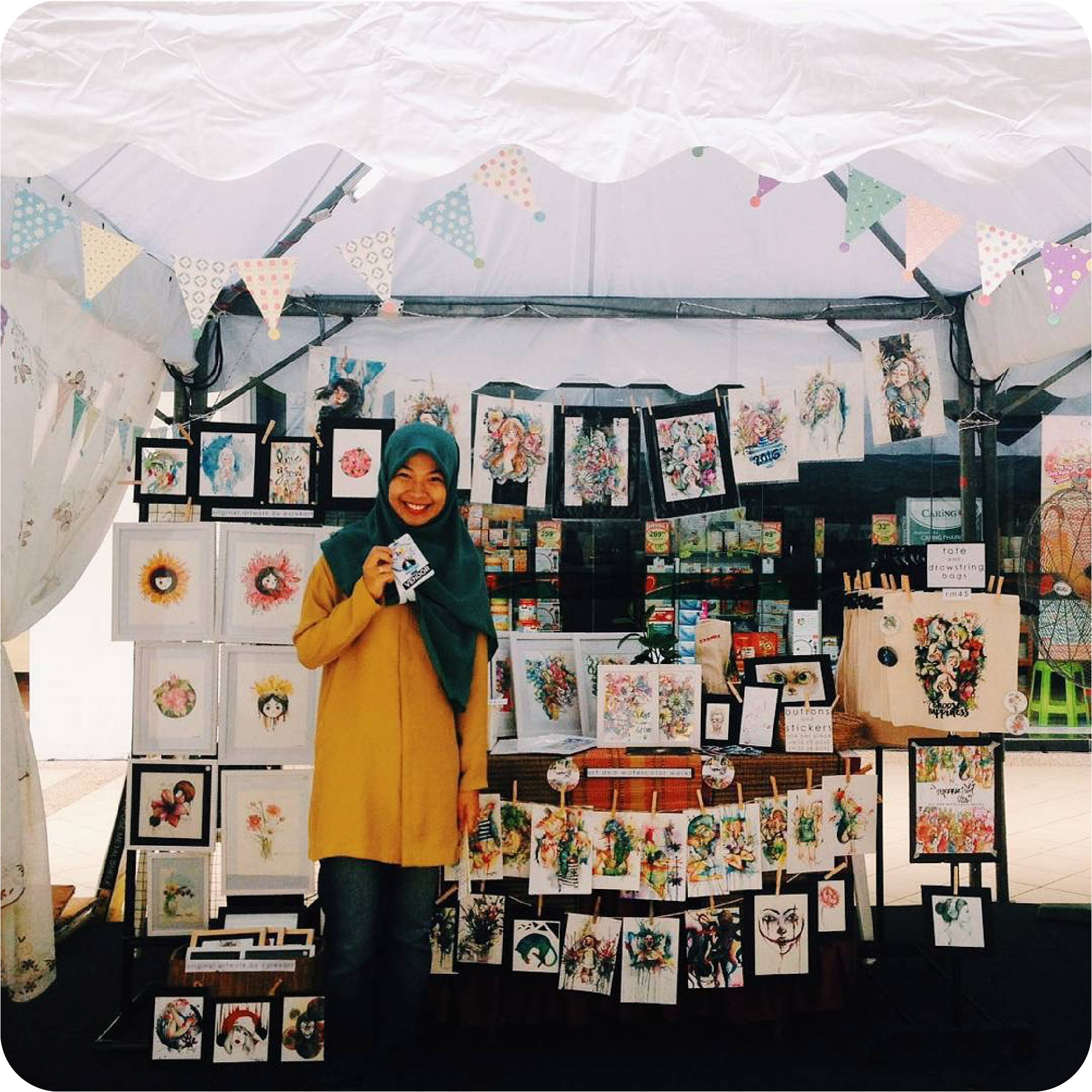 Q3: What were the challenges you had faced while building your art studio?
I'd say, TIME! It's not easy being an entrepreneur, especially when you have to do everything yourself. At the start, I was building my platform and running my business part-time during my studies. Despite my hectic schedules as a full-time architecture student, I made time to create art for myself and also as a form of escape. I spent my semester breaks curating booths and events and looking back, it was rather an enjoyable journey so it never felt like a burden to me.
I find it pretty challenging to handle everything by myself. I may not be an expert in everything but I believe that these skills are developed through years of experience of trials and errors, classes and workshops. At the end of the day, I believe all these efforts will result in something bigger for my pursuits.
Q4: What are the unforgettable successes you experience in your journey?
Ooo...there are a lot of small and big wins I've had. The most memorable event I had was designing the logo and merchandise for Malaysian Cultural Events in Beijing in 2015. I never thought I would get such a big commission work back then. Gradually, I was engaged by Samsung for collaborations to launch their Galaxy Note 20 product in 2020. I've even designed for Trader Joe's, Flow Magazine, MixTiles and several international companies.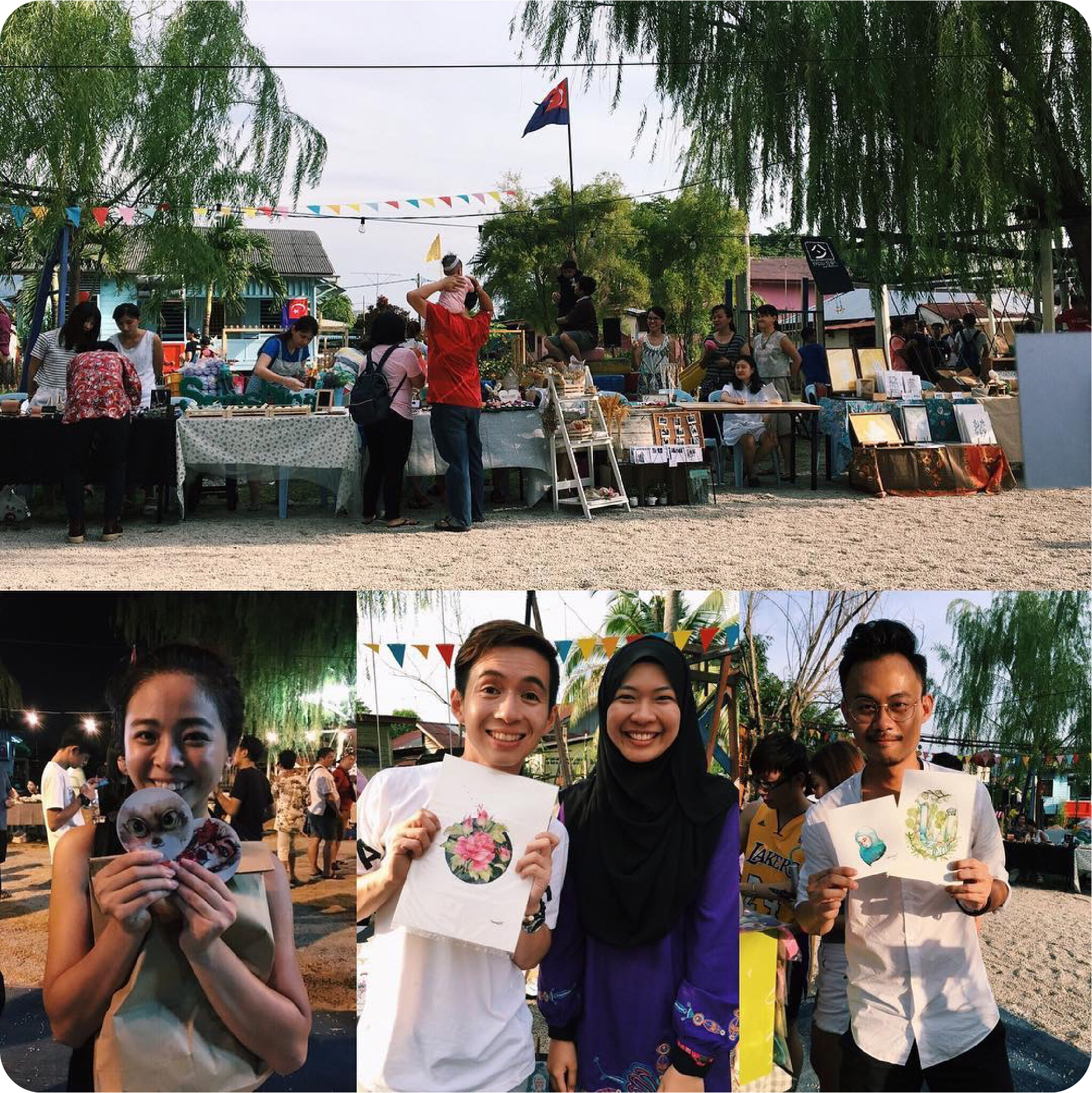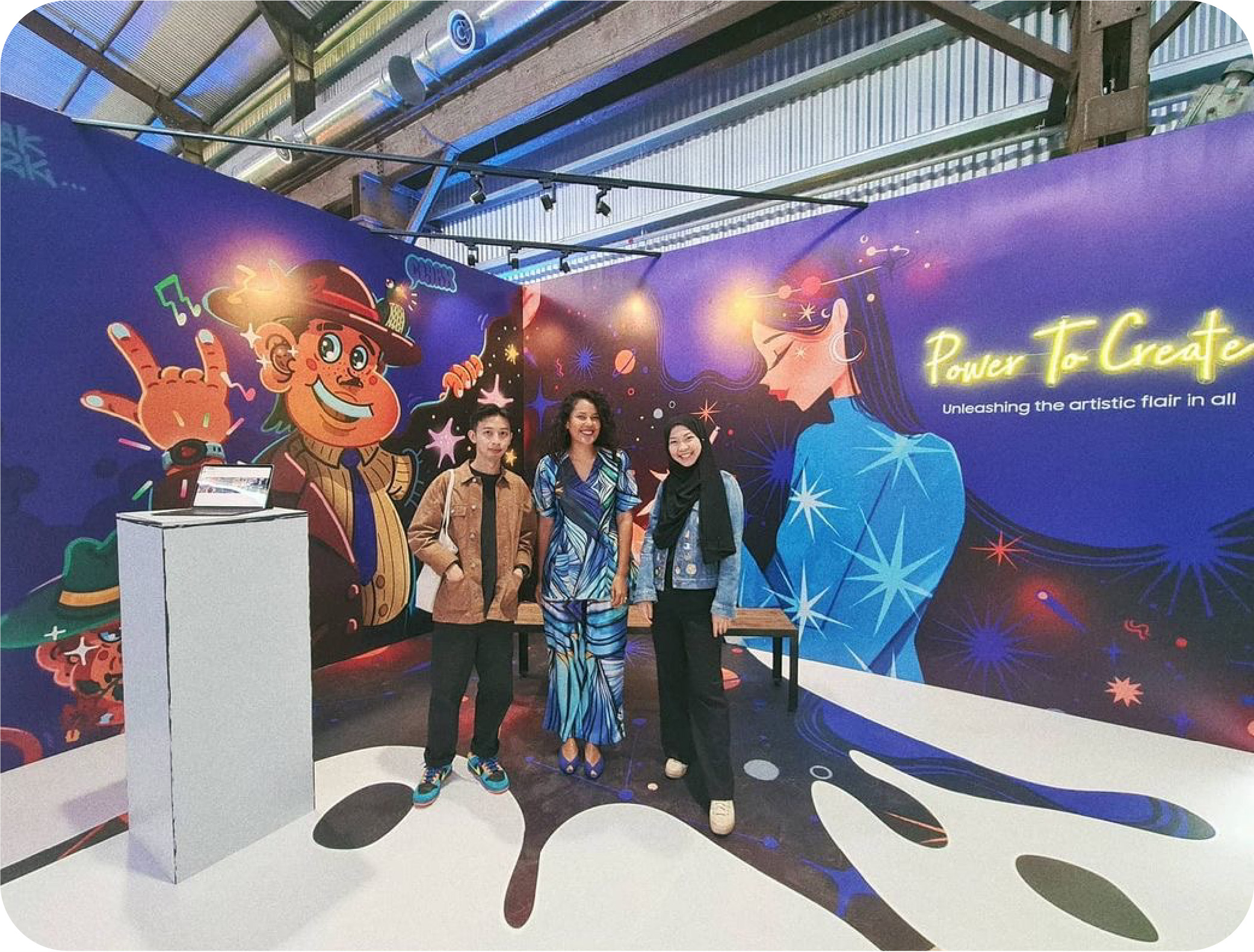 Q5: I'm sure you've been through several failures in your journey. What is the one lesson you learn and you never forget?
Creative burnouts. Like many other creatives, I did experience creative block and burnout every once in a while, especially after spending a long period of time on a project or trying to squeeze too much out of the limited time and energy. It was those moments that I felt like giving up, and I no longer have the energy to create anything anymore. I used to have the tendency of constantly judging myself and criticizing your own creative process by comparing with other creatives. However, as I grow older, I learn not to and trust my process.
Q6: How does your work differ from the rest? Spill out some sauce about your interesting creations.
I like to think differently from the rest because every purchase you make will be packed, wrapped and signed with love and care by me. You'll also receive an exclusive eco-friendly wrapping paper designed by me.
Most of my digital artworks are made in the form of Giclee fine art prints. You can see them on my own website and Etsy shop. I also translate my passion into my own stationery lines, hoping to share something beautiful and brighten someone's day with my cutely designed enamel pins. Besides, after going through several moments of creative burnouts, I want to spread the message on valuing self-care.
We've recently launched 2 new printed mugs with a theme of 'making self-care a routine' - designed by me!
Q7: Last but not least, what takeaways from your entrepreneurial journey do you want to share with upcoming ambitious creative entrepreneurs?
I'd say, be passionate about what you do. With passion and patience, you'll learn perseverance, loyalty and hard work and eventually, you'll achieve success. Passion fuels enthusiasm which inspires us to fight towards our goals. No matter how difficult it would be, it becomes a driving force to keep us going.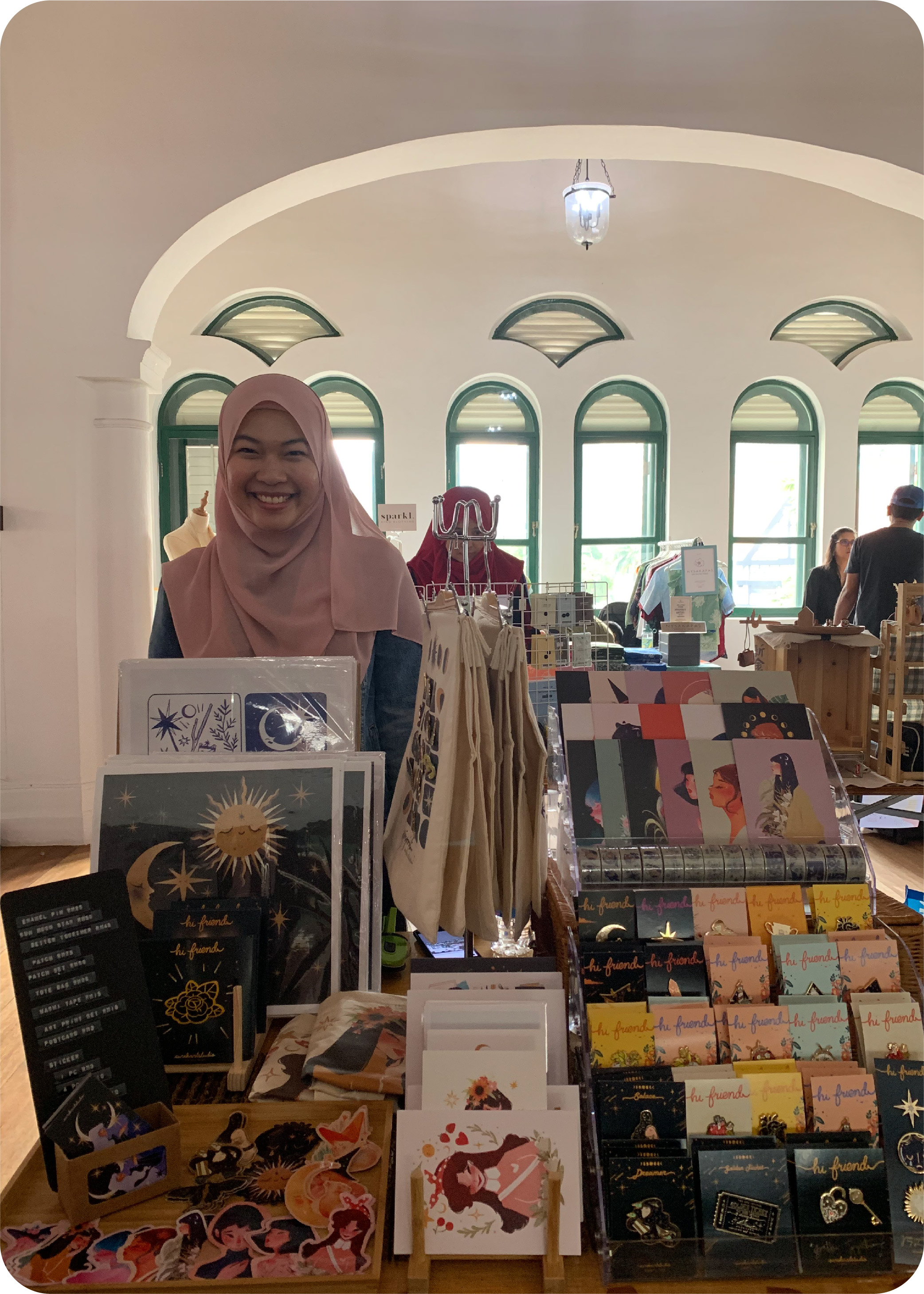 Follow Eureka on social media to get more updates on her art.
Instagram : https://www.instagram.com/eurekartstudio/
Patreon : https://www.patreon.com/EurekartStudio
Website : https://www.eurekartstudio.art/