This Lady Became Webtoon's Uprising Comic Artist By Self Teaching Herself Drawing Right After High School
After high school, she joined an animation company and self-taught herself animation with 0 experience. But, how did this lady navigate herself through the industry for a decade without a professional qualification?
Check out our conversation with this talented Sabahan regarding her passion and webcomic, Nice to Meet You.
Tell us about yourself and how it all began.
Comics have always been my passion and I became an animator when I moved to KL. The fun fact is I joined the company with zero experience and no professional qualification. Right after high school, I took the risk to apply for an animation job, and I'm still grateful that my boss has decided to take me in.
After staying in the company for some time, I joined Gempak Starz and became a comic artist. As you know, I didn't graduate from college – I am a self-taught animator and comic artist, and luckily I've found helpful mentors along the way to guide me on improving my work.
Till today, I've been in this industry for nearly a decade now.
Nice to Meet You is the first webcomic that I uploaded on Webtoon Canvas. It was then that the Webtoon editor contacted me to ask if I would be interested in turning it into an original webtoon series, which was something I had never done before. And that kick-started my journey as a Webtoon artist until now.
I've always loved watching animation but I've never thought of working in the animation industry. I believe this is the perfect example of what people say, dreams do come true.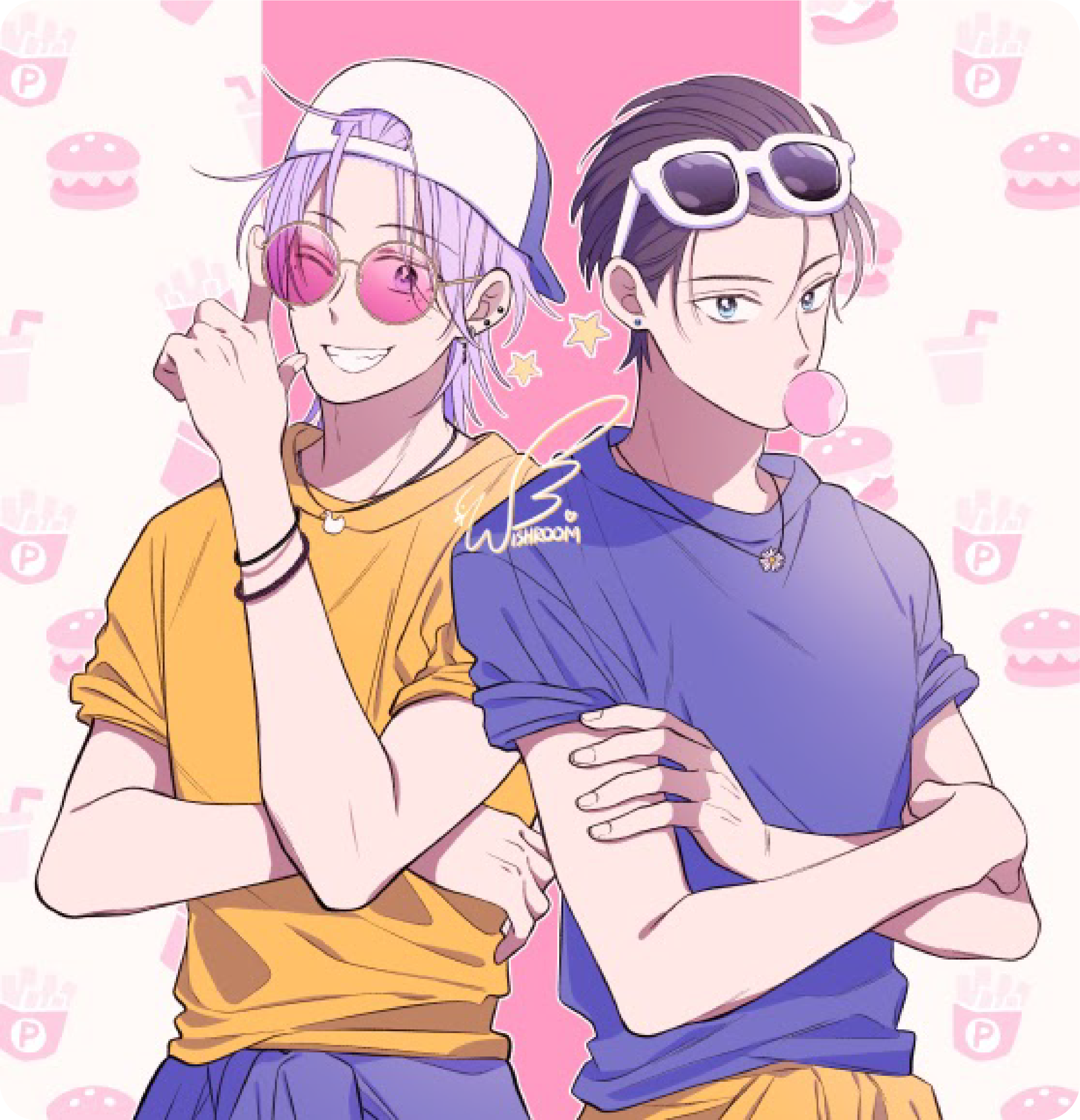 Let's talk about your name. Why do you call yourself Wishroomness?
While I was working as a comic artist in Gempak Starz, my pen name was Wish. So I decided to open a social media account to gain some traction. And to make it easier for people to remember me, I decided to combine it with the word "mushroom".
Personally, I love mushrooms as it represents me as a person. You see, they grow in odd shapes and you never know which direction they would grow into – pretty unpredictable if you ask me. That gives me a very mysterious feeling.
But my actual name is Angel. Still, I prefer to be called Wishroomness.
If you're not doing art, what would be the alternative for you?
Geez…I don't think I can think of any other alternatives to my current career. I'm not really good at anything else besides drawing. I can't see myself working in any other industries other than this one.
What is unique about you as an artist?
I always get influenced by other Manga artists from Japan. I think that the most important thing a comic artist should focus on is being able to come up with a better storyline. Drawing skills aside – it's the character development and storytelling style that you need to focus on.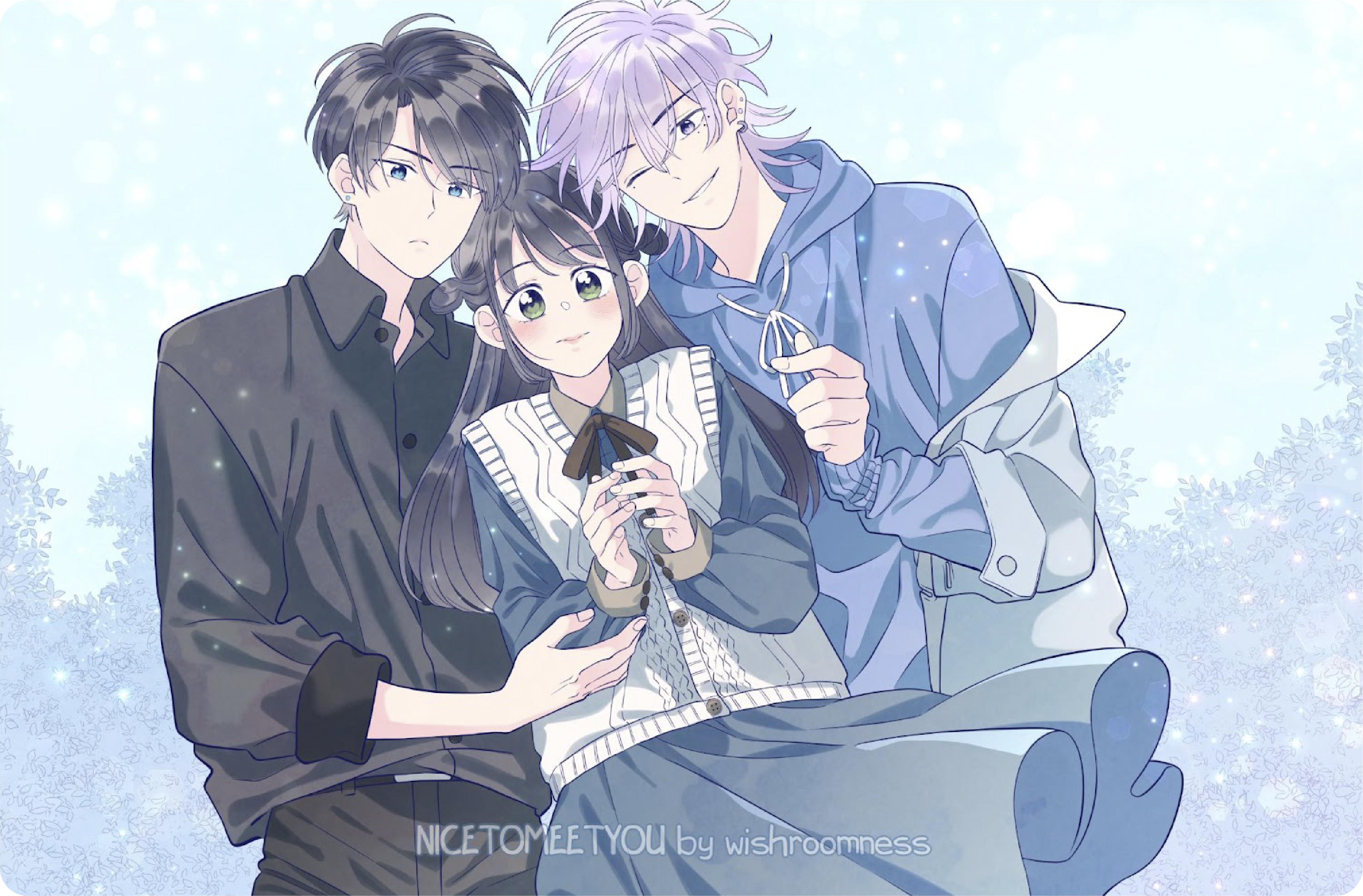 Tell us more about Nice to Meet You.
It's a character-driven story and it doesn't have a big plot. I got inspired when I saw a little girl standing outside a restaurant, looking at herself through a big window. I thought it was adorable, and so I drew a female character named Mew.
I published it on Canvas and got pretty great feedback. So I kept on building the story, adding in more quirks and mannerisms to bring the characters to life. The way that I see it, everyone will meet different kinds of people that will influence or inspire each other which can be ultimately life-changing.
I hope that with this series, I will be able to inspire people to be present and notice others around them because you never know who can make a difference in your life.
*Nice to Meet You is available in 5 languages which are French, Indonesian, English, Dutch and Spanish. Click here to choose your preferred version: https://linktr.ee/wishroomness *

What are some of your career highlights? And what is the one failure that you can't forget?
One of my career highlights is being able to learn from Kaoru Liew. She was my mentor in Gempak Starz who taught me how to draw comics. Under her guidance, I learned how to write the characters and personalities, and present the story in the most interesting way.
I'm also really happy to be receiving DMs from my fans on social media about how much they like my art. It's really fun to see their reaction, and the best part about online publishing is to be able to see their reaction first-hand.
What are your current career aspirations?
I want to be able to challenge myself to do other genres. Right now I'm doing romance but I would like to try something different after Nice to Meet You. And if that works out, I hope it gets recognised as an animation adaptation. Hopefully, Ghibli Studios can pick my comic up, hahaha…

If you could go back 10 years ago, what would you tell your younger self?
I would tell myself to study hard and improve my knowledge. Back then I never learned how to manage myself and my time because I was too focused on reading comics and playing games.
What advice would you give to younger artists?
If you feel like you are not going anywhere right now, that's okay – even if you don't feel like drawing right now. So long as the passion is still there, you can always shine. Just keep going. Focus on yourself more. That's how you can track your improvement. Don't worry about others.
What do you think about Stive Asia's platform?
I really wish we have more local websites like this, with more international exposure. When I see this website, it looks really neat and I'm glad that local artists can use this as a platform to show what they have to offer. Stive Asia is a great kick starter to our industry. Otherwise, we will always be stuck in our comfort zone and not move forward.
Follow Wishroomness for more updates:
✦ Instagram: wishroomness
✦ Twitter: wishroomness
✦ Youtube: wishroomness
✦ Patreon: wishroomness
✦ Nice to Meet You Series: Nice to Meet You