The Important Steps Every Business Owner Should Know About Building Their Business Online
We understand that many SMEs are living on the edge of uncertainty, it feels like your business is hanging on by the thread with whatever you have just left. What can you do to help your business stay afloat when so much is out of your control?
With physical stores shutting down and people heading online to shop, the Covid-19 pandemic has made it necessary for almost all businesses to migrate online. Even once you go there, it is a slow and uphill battle - every day counts when trying to generate decent sales with so many competitors vying on social media sites; this means posting consistently high-quality content each time is critical. You need to make sure everything looks attractive and aesthetically pleasing for your audience. From one post leads to an attentive reader, then a purchase, slowly the ripple effect grows.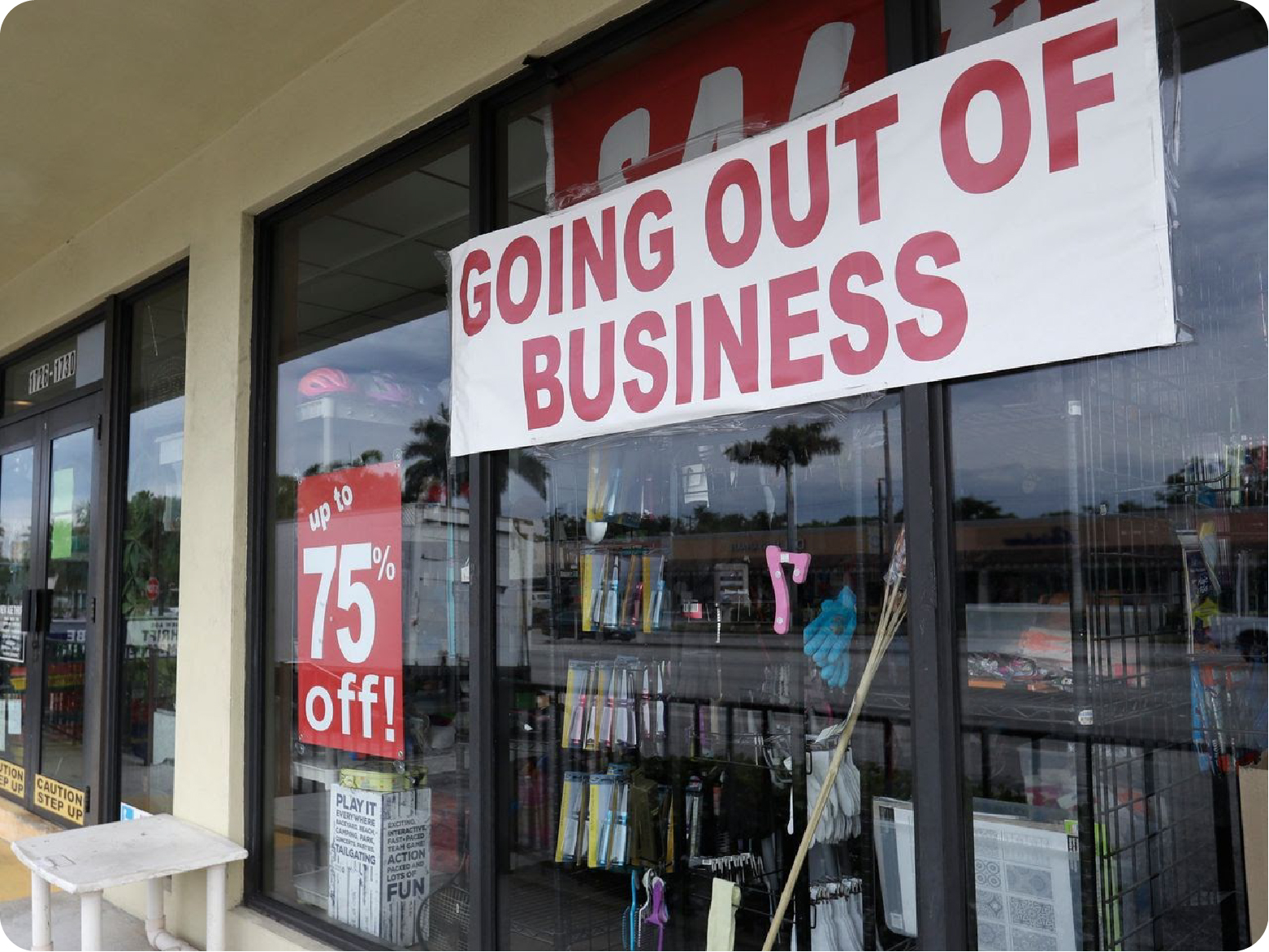 (credits to WSJ for the photo)
But here's another problem.
How do SMEs with 0 knowledge and experience build their online business?
Building your own business can feel like a daunting mission impossible when you have so many considerations.
Luckily there are many online tools and platforms to make it easier for you in this journey! It doesn't matter if your store is brick-and-mortar, big or small, or just starting from scratch, this article will show you how you can boost your business online.
1. Clearly define your product value proposition
A good value proposition makes or breaks a product and/or service. It is the #1 thing that determines whether people will continue showing interest in what you are selling or leave it right away. It isn't just about fancy words - It requires a substance to showcase your product in all its glory.
But first, what is Value Proposition?
It's an intuitive promise to be delivered. It is what makes your product special and why people should buy it from you in the first place! To do this, you need to clearly define what it is that you are selling so your ideal customers can differentiate you from your competitors.
But why should customers choose you over your competitors? If you can convince your customers of your value, then you are on short and long-term success in building your online business. It starts with a clear statement that:
✏️ Explains how your product solves customer problems or improves their situation:
If people don't see why they need or want you, then they are not going to buy from you. So, what's the gap that you're filling? For example, Grab took the pain out of travelling using traditional taxis and traditional taxi drivers with on-demand transportation service that saves time, brings convenience and certainty in travelling.
✏️ Tell your ideal customers your point of difference from competitors:
Differentiation helps your product stand out and provide superior value to customers. Think of an online business that you always go to or look up to. What's so unique and desirable about it? Take Zoom for example. With so many online meeting platforms available even during the pre-covid era, how is Zoom thriving better than most? Zoom addresses how they can offer flawless audio, clear video, possibility of instantly sharing your meeting space with unparalleled ease and additional functions like breakout rooms that other competitors do not have to offer.

2. Tell the world about your awesome online business!
You've got a unique offering and now it's time to get the word out. You want customers, and you also want everyone to know what you're doing. Just like traditional advertising (billboards, print ads and commercials), people can find anything online at any time of day or night - so why not use this opportunity? Digital marketing strategies are all about finding opportunities for success while keeping things simple enough that anyone could do them themselves.
Where and how are you going to get it out? Social Media
"An online business needs a social media presence to attract new customers and keep them informed of new offerings. Opening an account is typically free even for business purposes!"
With that being said, businesses need branding materials on social media accounts to post regularly and keep customers engaged - like when you have a new product launch or a seasonal promotional campaign. Creating visually appealing imagery can be simple with St!ve Asia's marketing design templates and within minutes, you're free to share it out on not just social media but for printing, or even send it as interactive link to customers or friends and family!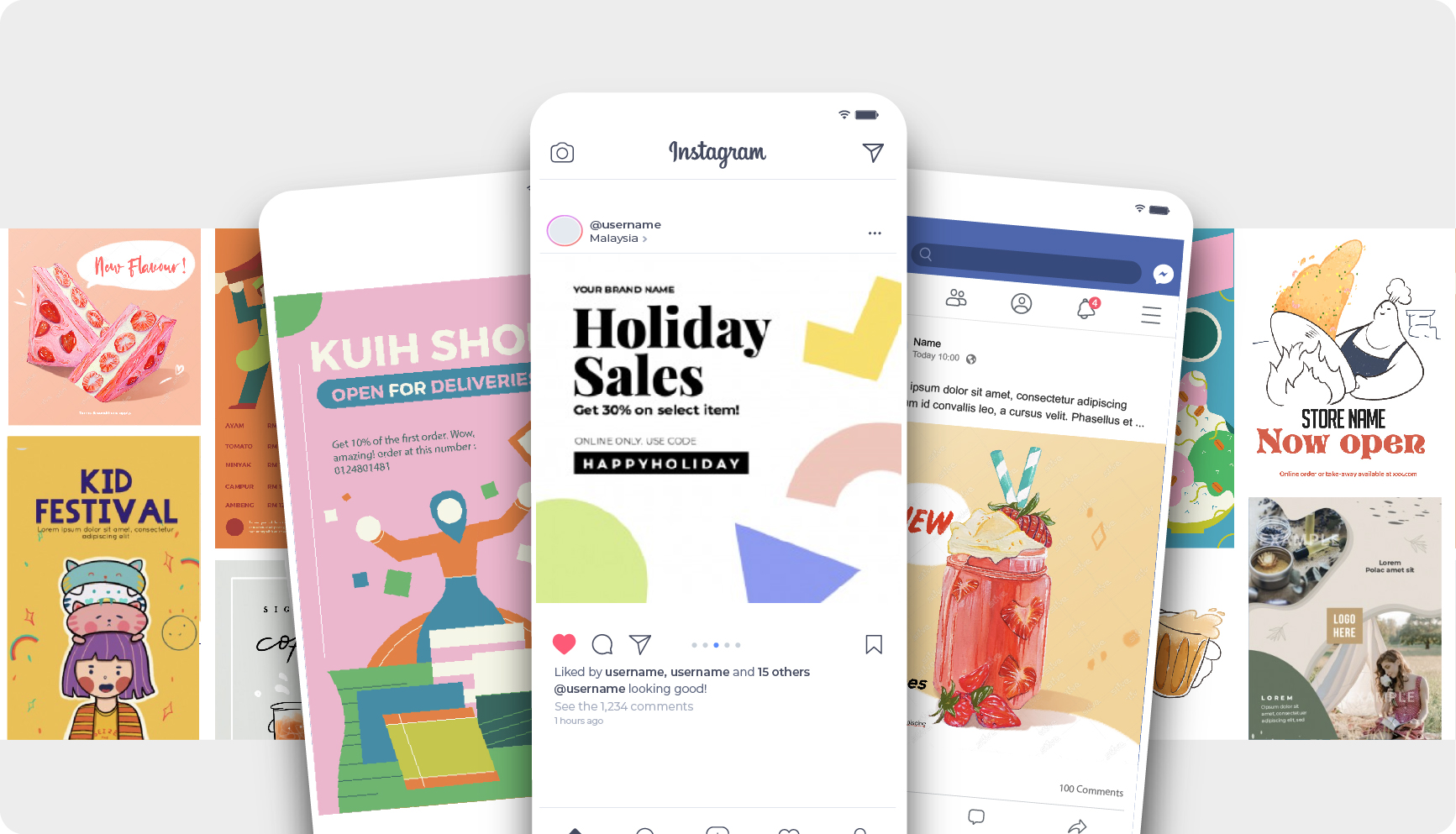 At St!ve Asia, we offer free to use branding materials and free advanced features. But if you'd like to go above and beyond or looking for something fancier, we offer pocket-friendly packages that enable anyone to have access to our premium resources affordably.
You can either buy them in credit form - starting from RM4.90 per credit and you can get the resources anytime when you need them, no commitment is needed!
Or you can also buy the resources at a flat rate - RM 18 per branding material.
Besides, you can even submit payments via multiple localised payment methods such as TnG, Boost, iPay88, GrabPay and more! Super easy and convenient.
Click here to get started. For more information on how to use our stock templates, check out this article guide right here.
3. Collaborate with creative professionals
As the saying goes, "If you want to go fast, go alone. If you want to go far, go together." – this very much applies to building your online business empire as well.
As a business owner, time equals money. We know many of you do not have the luxury of time to plan, research, create designs and content on the go even with the help of creative platforms. Thus at St!ve Asia, we have also incorporated a talent search feature for business owners like you to directly connect with creatives – without hurting your wallet.
You don't need to worry about planning, all you need is to click and discover talents for your business needs - like when you want to promote your new product line and need a photographer to capture commercial-level product photos, you can customize your searches, browse through each photographer's portfolio that fits your needs.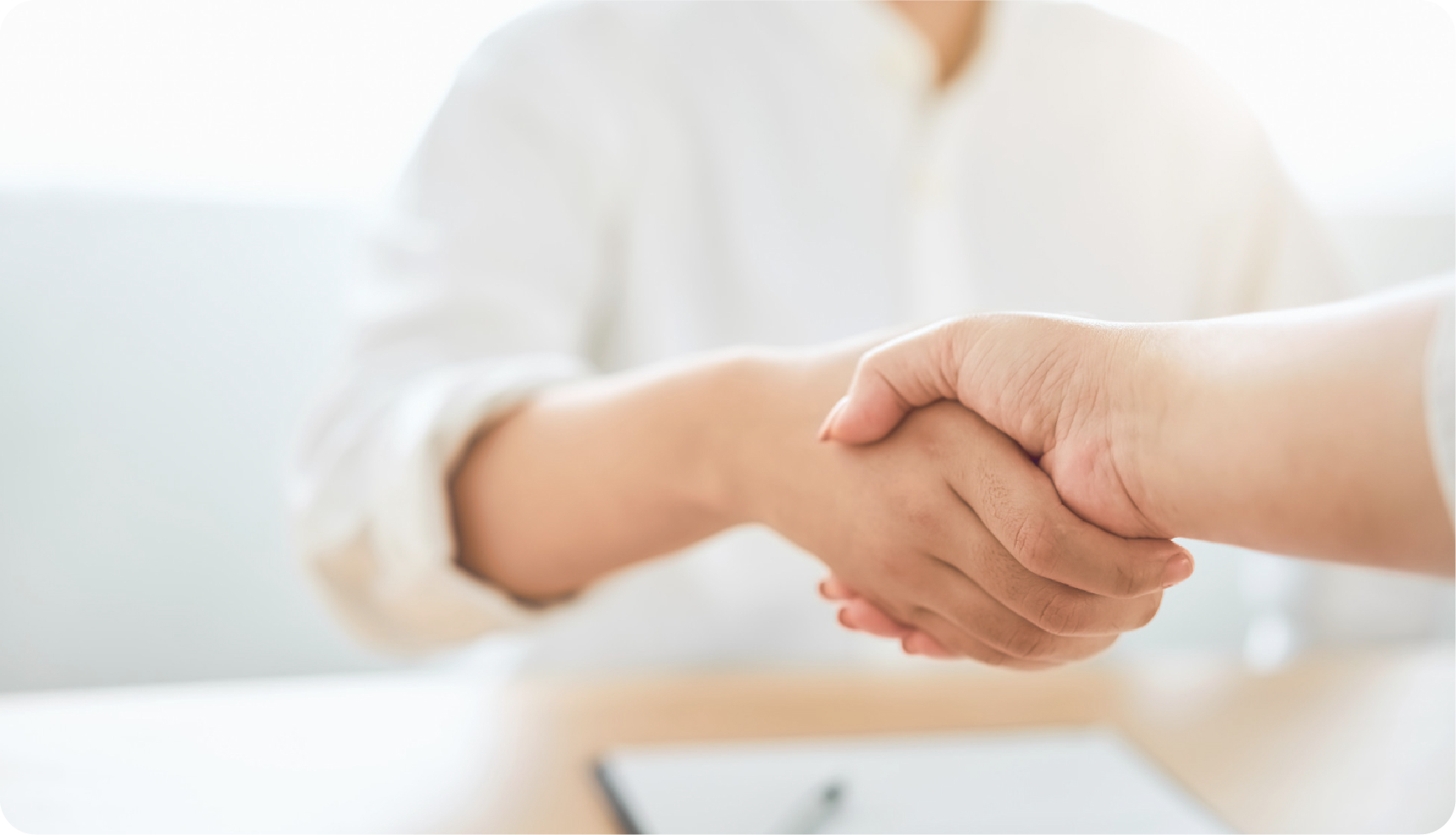 4. Purchase Bundle Packages of Stock Templates
As mentioned above, every business owner has their busy moments and not everybody is design or tech-savvy. Content creation? Copywriting? Content design? We are pretty sure you've heard of all these terms and you have acknowledged the importance of implementing online marketing strategies during the pandemic. When time is not on your side, how can you execute all these creative marketing strategies to keep your business seen in a sea of competitors? With Stive's Asia newly launched bundle package, you can purchase a set of stock design templates that are readily available for you.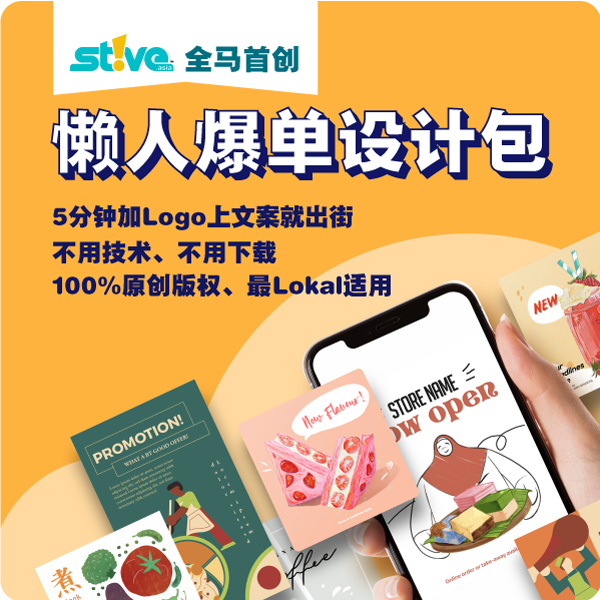 Conclusion:
The COVID-19 pandemic has left a mark on small and medium-sized businesses (SMEs). Although they have taken some hits, it's now more important than ever to go online so that you can boost your business' reach. You may be looking for creative ways to boost your online sales. Creative platforms like St!ve Asia are designed specifically with SMEs in mind and offer affordable marketing options that can help grow your business.