This Homegrown Creative Team of Illustrators Are The Brainchild Behind Petronas's Viral Merdeka Video
Could you have imagined yourself co-founding a business together with your teacher? This could sound like a new romantic K-drama that's about to unfold, but… not in this case. Meet the tutor-student duo creatives behind Loka Made as they capture the beauty of our country, our people, our culture – all in the beautiful pieces of artwork, inspired by Japanese anime. Here's their story on how they first started this creative brand and learned to battle through the uphill battle of adapting to the new norm.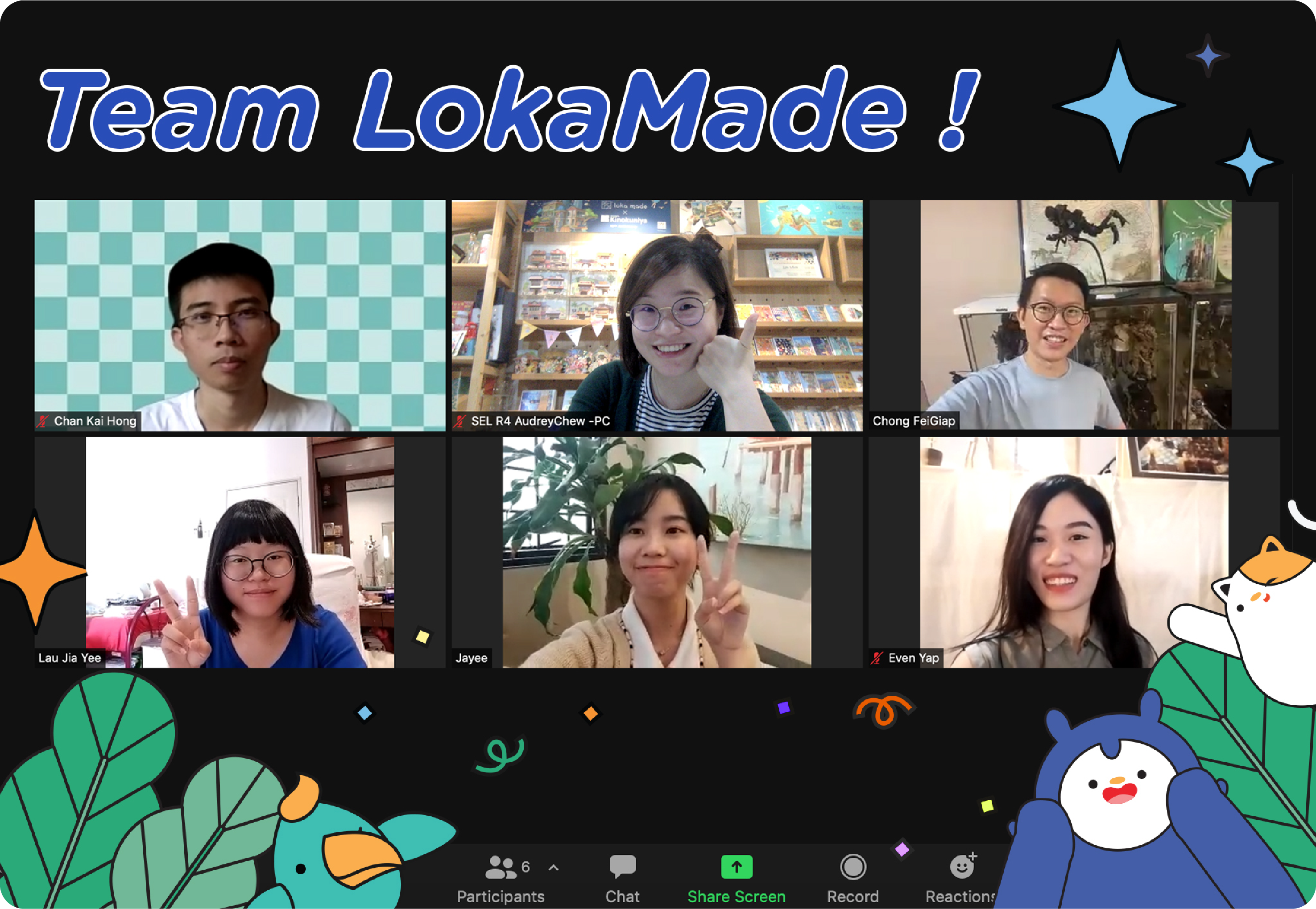 From teacher-student relationship to co-founders
Ever since high school, Chong Fei Giap has fallen deeply in love with graphic design and has been sure that he wanted to attend an art school and explore his passion in the creative industry. Thank god for dreams Passions and dreams do turn into reality as he managed to pursue Graphic Design & Advertising in his further studies. As one is learning, one is also undergoing the process of self-discovery. He realized that he was more into illustration, and that was how his journey as an illustrator began right after he graduated. 3 years later, who would've thought he would meet his future co-founder, Audrey Chew, an illustration major AKA his student in the college that he lectures.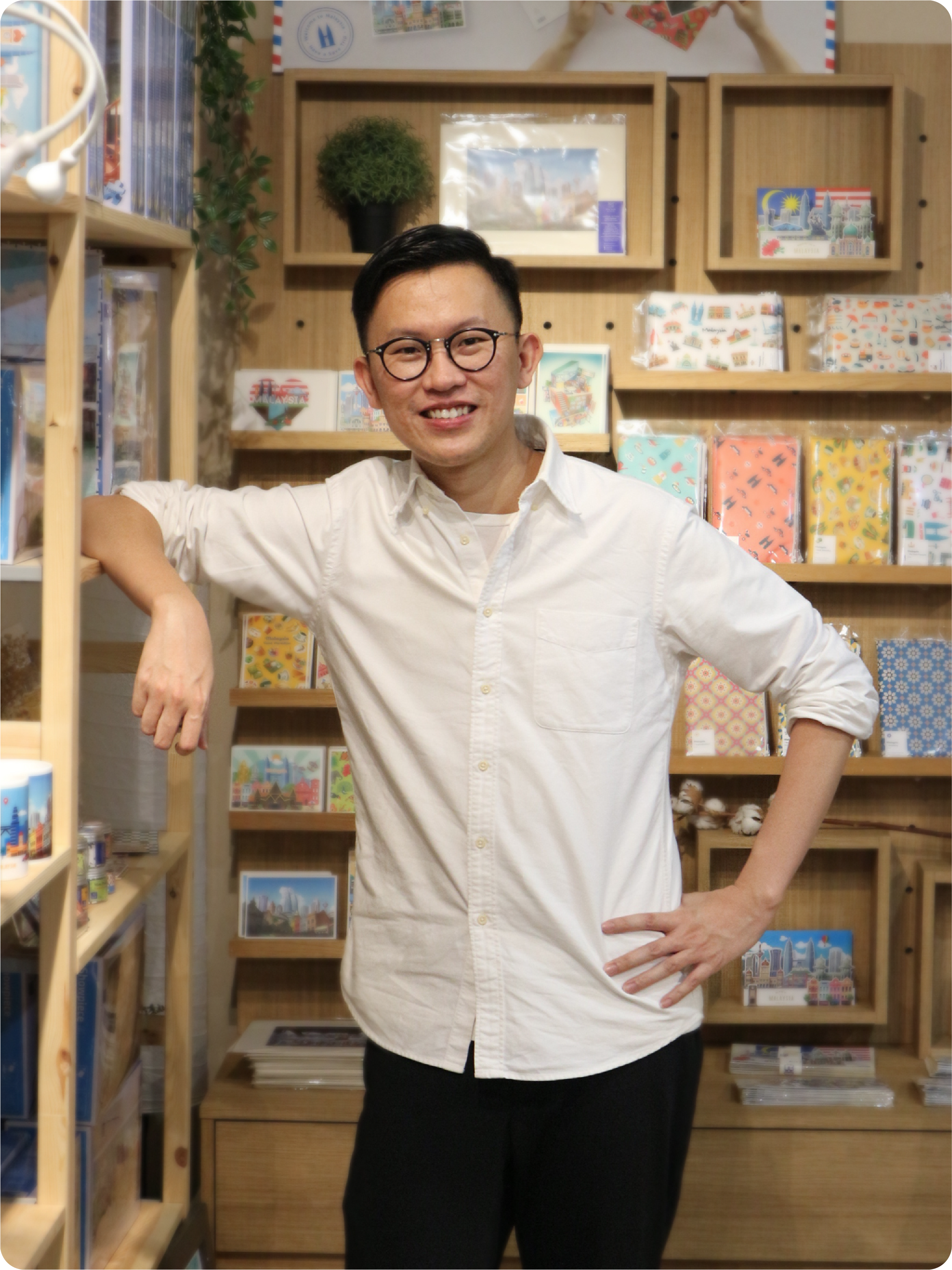 From the moment that she graduated, Audrey knew she wanted to create inspiring artwork, one at a time. She approached her tutor, Chong, with an idea for a business venture. With two creative minds combined, they started Running Snail Studio in 2012 which did mostly corporate illustration and animation projects specializing in local elements. Their art style and strong identity have made them popular amongst companies like AmBank Group or even Montblanc & Qatar Airways who were attracted by its quaint sense of nostalgia.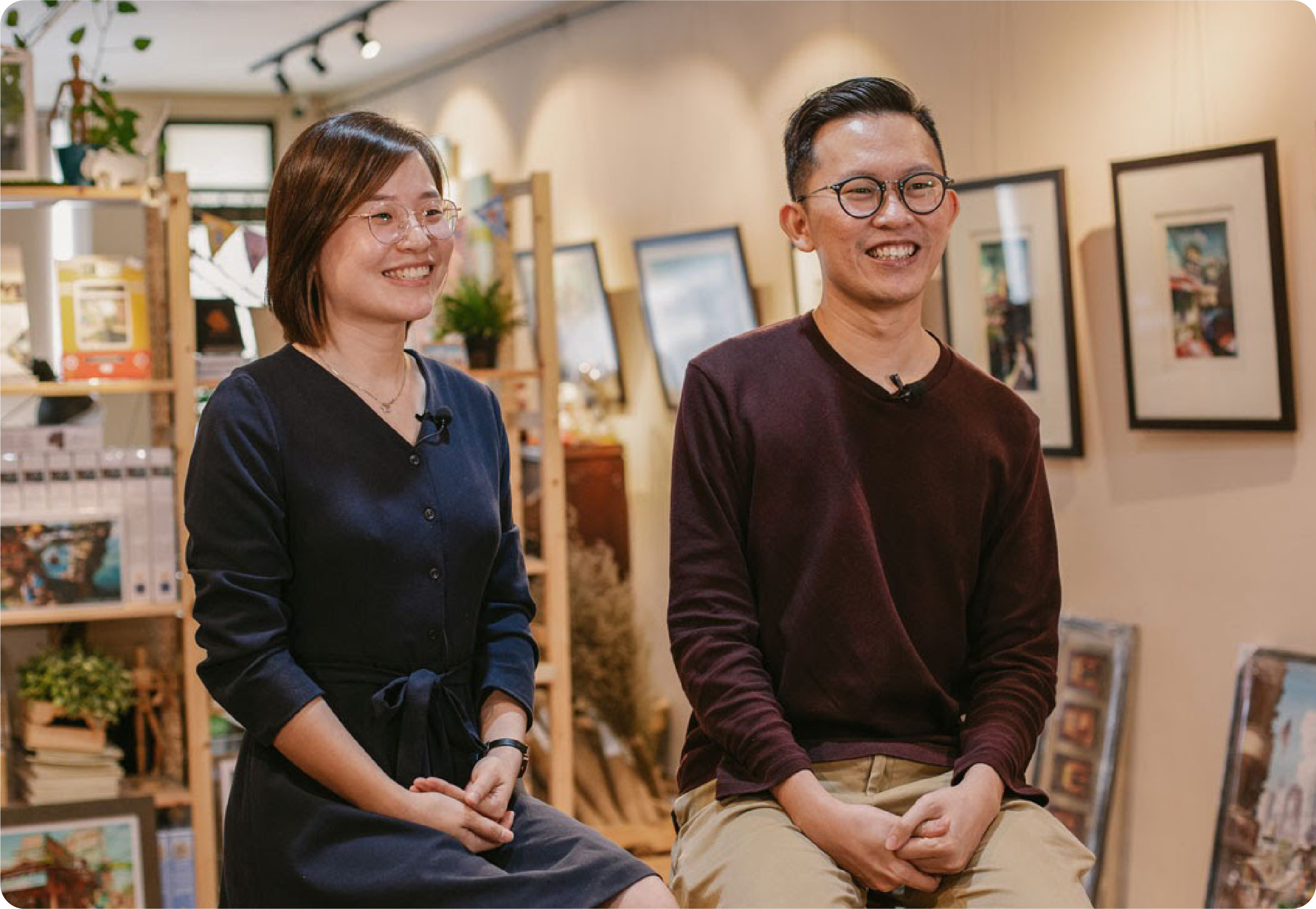 (Source: Mosaic.my)
The start of Loka Made
"We've been doing a lot of commercial illustration and also collaborated with agencies a lot, then we decided, it's time to do something for ourselves."
They have always wanted to do an artbook for people to collect – just like how people collect postcards. And in 2015, the pair decided to put together a 96-page art book titled Loka Made.
(First published book by Loka Made)
"How do we make it easier for people to keep?"
"How do we let people know about our art and ideas?"
A gung-ho entrepreneur will always have burning questions to answer and find ways to make her creations reach out to as many people as possible. That's absolutely true as Audrey suggested expanding Loka Made into Postcard series, making their art more accessible to customers.
And that's how they turned their initial book title into an inspiring local brand – Loka Made! They started with a postcard series and their products eventually included stickers, magnets, keychains, bookmarks and pop-up cards. The name Loka Made (本土幻想) came by with the intention to highlight local culture, the Malaysia history – anything and everything that brings about the sense of nostalgia and comes with some elements of anime just like the ones you see from Studio Ghibli.
As first-time entrepreneurs, they were unfamiliar with the retail world when they initially took their products to stores in Kuala Lumpur, Melaka and Penang in hopes to find potential stockists. They also tried selling their products via Facebook, but sales were depressingly slow. They were depending on corporate work as an extra source of income to help them weather through the storm.
Fortunately, things began to look better as they started their collaboration with giant book stores such as Borders and Kinokuniya. Big corporations like Petronas also started noticing their work and decided to collaborate with them to create their 2014 Merdeka video. Though this project was intense and involved late nights, Fei Giap and Audrey did not regret their hard work coming to fruition in the end.
(Petronas 2014 Merdeka Video Collaboration - A Walk Through Time)
(Milo 2021 Merdeka Campaign)
"Just like most businesses, it wasn't all Rainbows & Unicorns. We experienced money struggles too."
Just as they thought times were getting a little less tough, the pandemic hit.
"All retail shops are forced to close; we could barely sell our products."
As they were about to celebrate their almost-newly opened retail shop, they had to quickly turn this celebration down and find a new way out to sell their products.
With artists and designers working under their care, they cannot afford to wait in silence. It takes true resilience and grit to pivot in times of uncertainty, but they did it anyway by transitioning their brick-and-mortar business to Shopee and Lazada.
This was also when they realized the power of digitalization and started putting effort to post consistently on their social media. With new challenges come new opportunities. Their persistence to sustain has landed them a collaboration with WALTZ ice cream where their mascot Tapir Man – a cute character based on the Malaysian tapir will be featured in the brand's campaign!
And little do they know; the pandemic has also brought them venturing into doing online classes – something that they've never seen themselves doing.
Real-time advice for growing artists, designers and illustrators who want to start their own business
People who give the best advice are often the ones who have been through it all. So to all aspiring creatives who are reading this, here are their two cents for your business:
Slow and steady wins the game. Don't rush to see instant results because great things will take time. You must be patient and follow your gut feeling – just do it! But remember, take one step at a time.
Social Media tools such as Reels and Tik Tok are great platforms for you to promote and express your inner thought processes.

Expect multiple changes from clients – it can be frustrating at times but keep your cool, maintain your professionalism.

There will be rude clients, but that doesn't mean you have to be rude too. Be sure to explain where you are coming from politely. It is also your job to educate your clients.
The recent troubles have also inspired Loka Made to create the #RideMyWave illustration, which shows a ship filled with Malayan elements and locals taking on choppy seas together. It is now available on notebooks, T-shirts, bags, and folders.
Support your local business and order online from Loka Made at https://lokamade.com/
Follow Loka Made for more updates on their latest news
Instagram - thelokamade
Facebook - thelokamade
Behance - Loka Made
YouTube - 本土幻想loka made
Flickr - Loka Made
Website - www.lokamade.com
Shopee - Loka Made
Lazada - Loka Made